On this site, you'll find some info on the band members, their equipment, photos, contact info, and as the site gets continually updated there will be some downloadable MP3's, and maybe even some stuff that some of the band members don't want you to know or see.
Thanks for taking a look at my site. Send me a private e-mail with your thoughts and suggestions or if you would like to book the band for a party. I'll be updating frequently, so please check back often.
[ Sign my Guestbook] - [Read my Guestbook ]
[Guestbook by TheGuestBook.com]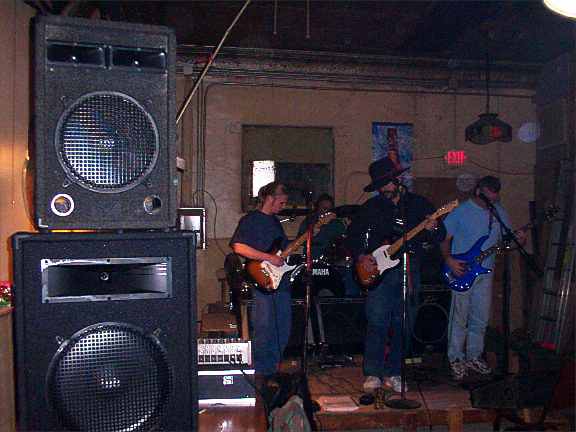 Catch us playing every Saturday night at "Little Kat" in Hartshorne, Oklahoma.
Lonnie Lay: Lead Vocals, Lead and Rhythm Guitar
Sean Spears: Vocals, Lead, Rhythm, and Bass Guitar
Floyd Morgan: Vocals, Lead, Rhythm, and Bass Guitar
Ken Puma: Drums